Diversity,
Equity, &
Inclusion


Three simple words that have the power to change your life, your community, and your organization – if you're willing to "do the work," as we say. But don't worry, we know how to make it a good time.
So are you ready to get your DEI on?
Organizations
It's not just good ethical sense – it's good business sense. See how DEI consulting can transform your company, nonprofit, university or collective.
Fellowships & Retreats
Train the trainer fellowship model and global retreats for individuals that are centered in who you are and the impact you want to make!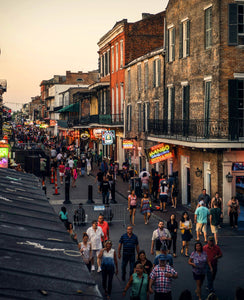 New Orleans roots. National reach.
Conscious Roots is based in New Orleans and, ah, let us count the ways that we love living and working in this city. The culture! The arts! The PEOPLE! We feel absolutely honored to be a local resource to NOLA's incredible businesses, nonprofits, universities and art collectives.

At the same time, we're passionate about working with organizations across the nation, too. And while we're happy to travel when the world isn't, you know, pandemic-ing, we've also adapted all of our trainings and consulting to work and feel great as remote sessions – all without losing the energy and magic of being together that we love so much.
Instagram
Bite-sized encouragements, blunt truths and helpful reminders – alongside selfies of your fave DEI facilitators, of course.
CR Radio
Tell a story, explain a detail about your product, or describe a new promotion.